More Women's Luncheons, Men's Luncheons, Happy Hours & Events being added often! Subscribe to the calendar for notifications.
1 event,
The PEEL: Pittsburgh's Elevated & Emerging Leaders, LADIES LUNCH & LAUGHTER have started off with a BANG, and we are going to keep the inspiration and kindness rolling! We are […]
1 event,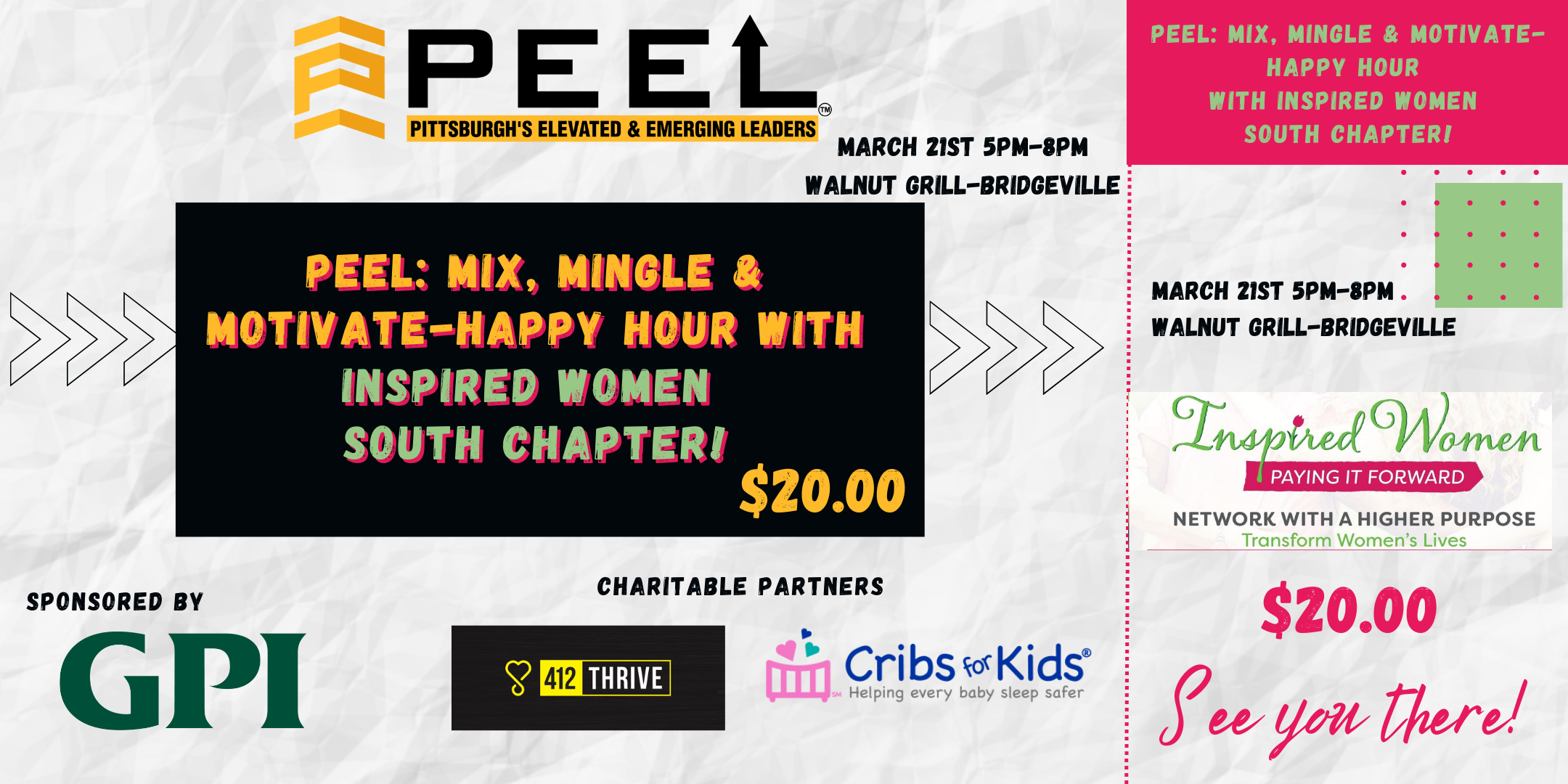 This is a fun and enriching night of networking, and charitable endeavors. There will be delectable heavy appetizers while PEEL collaborates with INSPIRED WOMEN-South Chapter led by Kym Gable. Learn […]
1 event,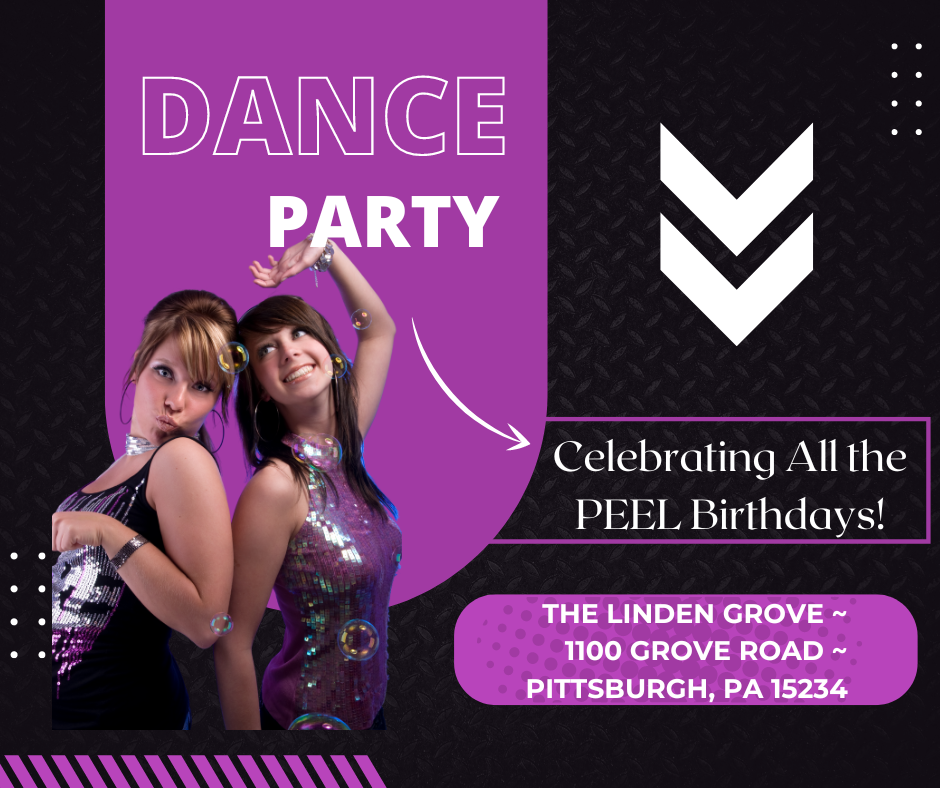 Friends are one of the few things that improve with age, and everyone deserves a birthday party! Here at PEEL, we love our members, and we want to celebrate all […]
1 event,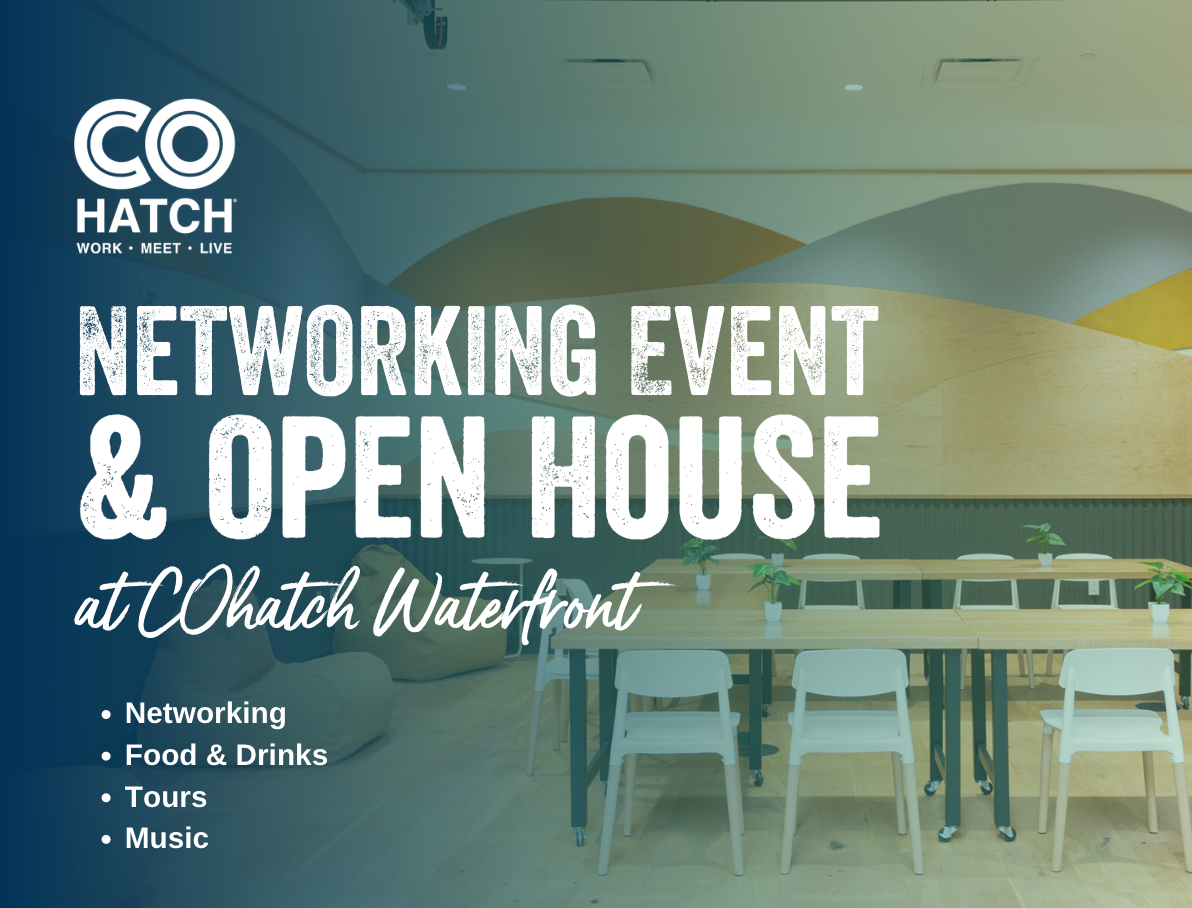 Join us for an afternoon and evening of networking, ribbon cutting, and celebrating the opening of COhatch Waterfront! Come to meet new people, stay for the food, drinks, and music. […]
1 event,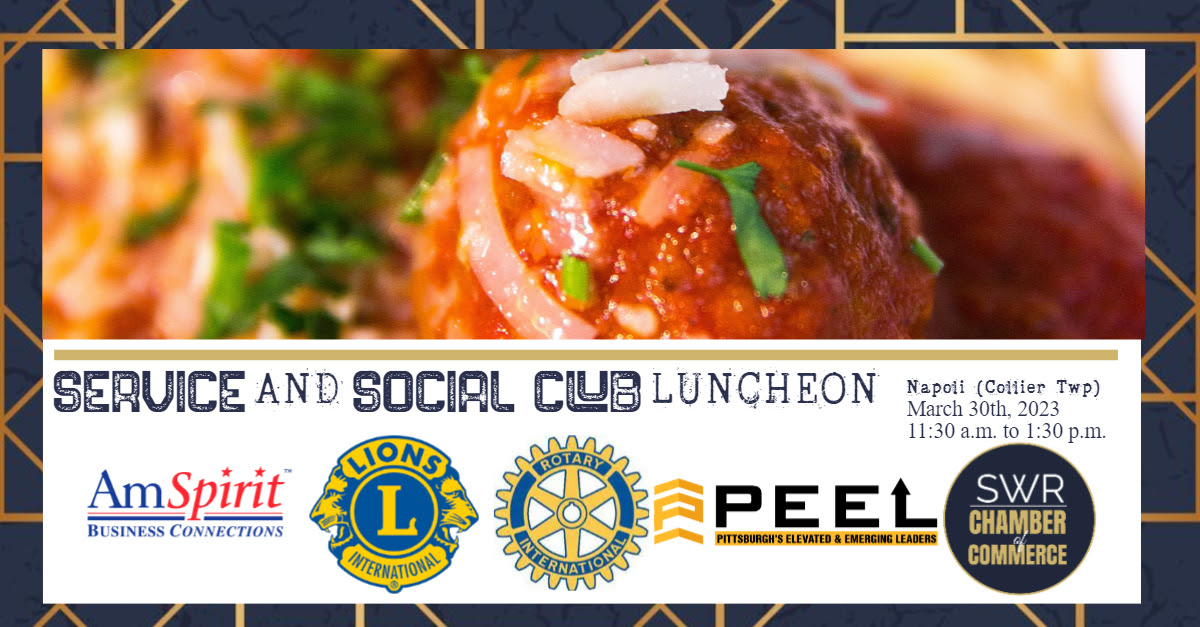 Join exceptional organizations from around our region for a service and social club lunch mixer.  Meet their members and learn how to get involved, expand your network and find opportunities […]
1 event,
Dance the night away while supporting local breast cancer Thrivers! We are hopeful that we will raise enough at our inaugural Casino Night to fund a full year of 412Thrive's […]
Philanthropic Endeavors. 
Professional Achievement.
Personal Development.
Playful Purpose.