FROST Executive Services/Dominique Murray Photography HEADSHOT Session
January 27 @ 10:00 am

-

6:00 pm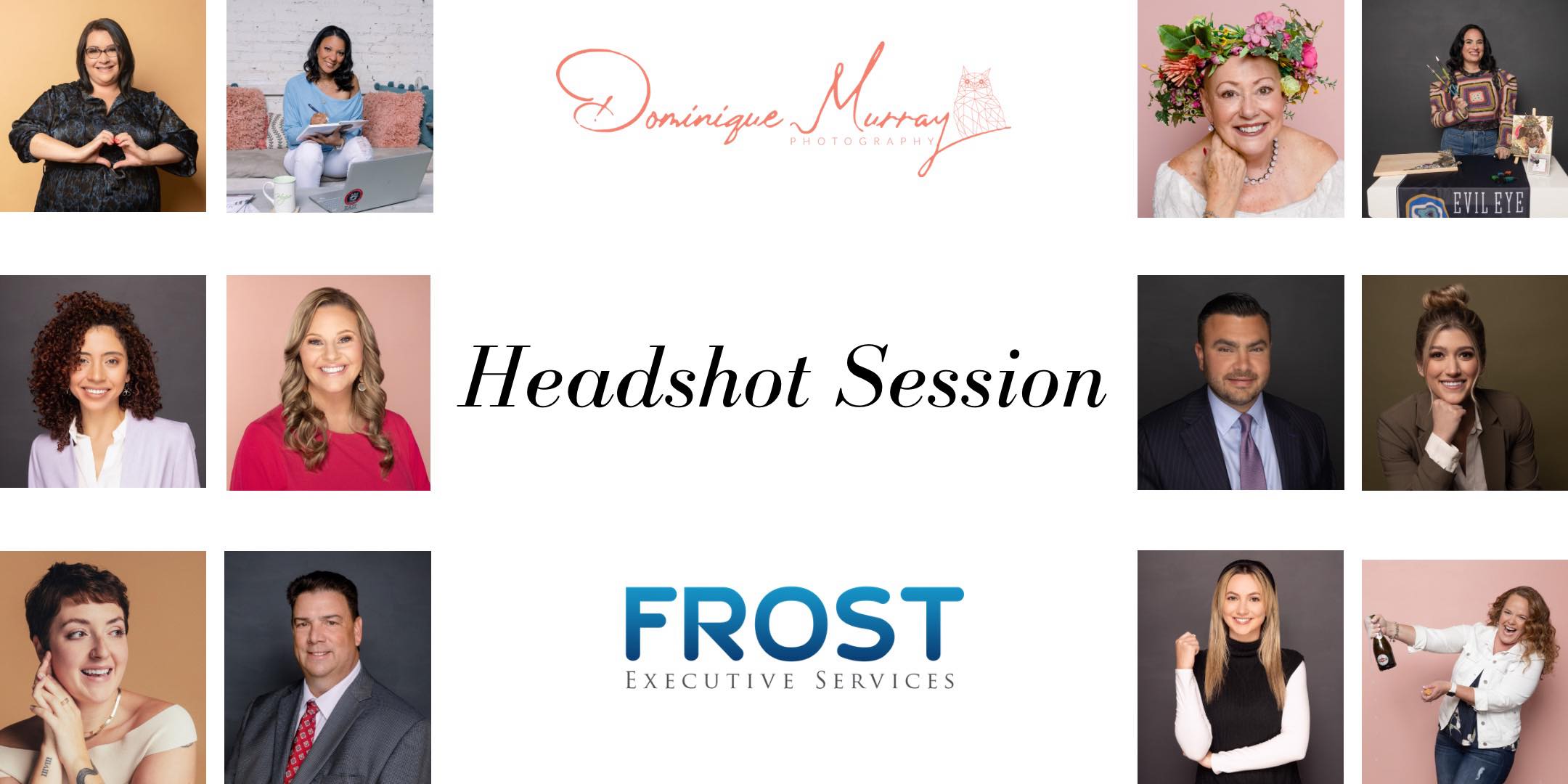 Headshots aren't just for actors or those in the C-Suite. Every professional needs to have a headshot. Here's why: Always put your best "face" forward, to do that you not only need to be professional, but you need to look professional. In today's climate, having a great headshot is NOT an advantage, it is expected. Not having a professional headshot detracts from your commitment to your success. A small investment in a headshot tells the world that you are serious about your business and your success…aren't you? Be a stand out, leave a professional lasting impression, not a cringe when someone sees your profile photos. Sometimes you only get one "shot", make it a successful one…with a professional headshot.
Even if you have a great professional headshot already, consider how old it is. If it is more than 3 years old, or it no longer looks like you, it is time for a new one. Your headshot is supposed to look LIKE YOU! Your age doesn't matter, the age of your headshot photo does.
Keeping your marketing and image fresh is imperative. Dominique Murray and I are teaming up together for a great day of Headshots on Friday, January 27th from 10-6. Professional Hair & Make Up will be made available as well. We are so passionate about helping people feel great, and having their business images look amazing, we are offering extremely affordable packages. For additional information please email [email protected] for any questions and for your personal 30 minute branding consultation after your purchase your package. Please choose your package through this Eventbrite page.